J. Trees Cellars Cidery and Winery sponsored Project Second Chance on this wine trail tour during summer 2016.
What could be better than enjoying some wine & helping rescue dogs? Not much.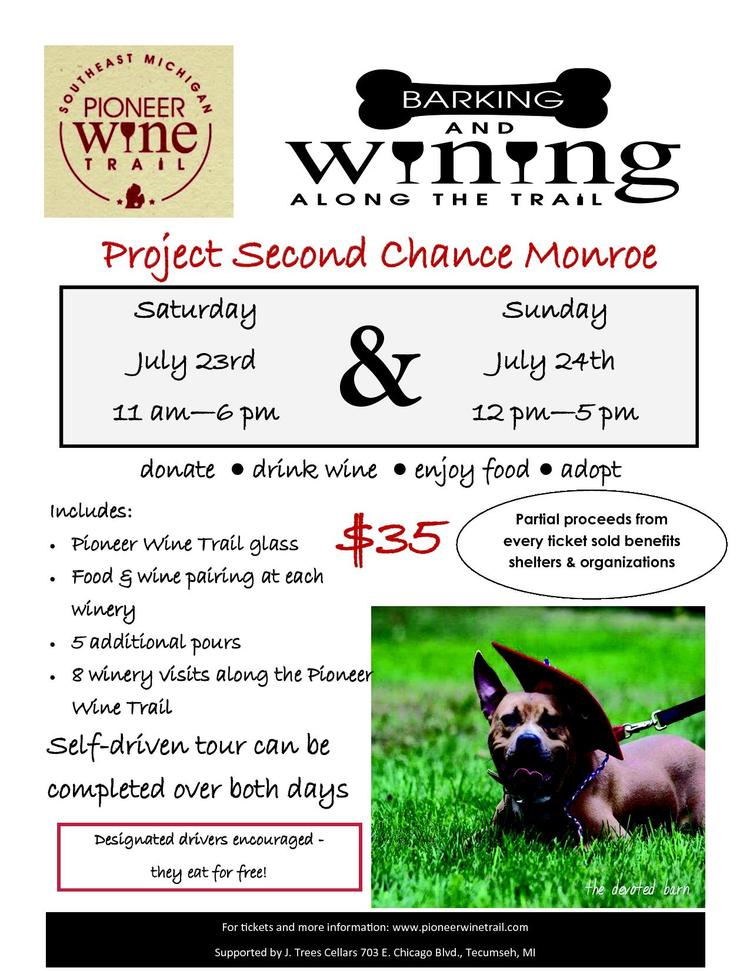 Christmas in Ida "Smooch your pooch" and Holiday Hounds on Parade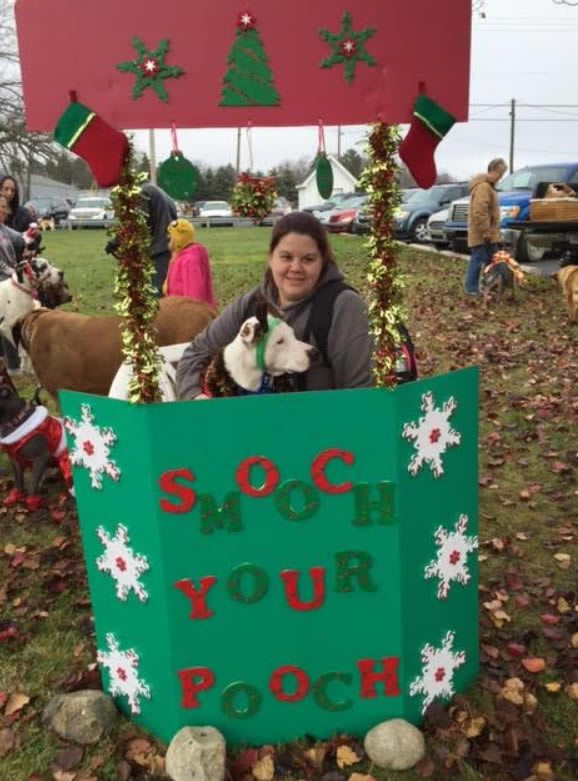 Join us for this annual event.  Visit christmasinida.com for details.
HELP PROJECT SECOND CHANCE BY WALKING YOUR DOG!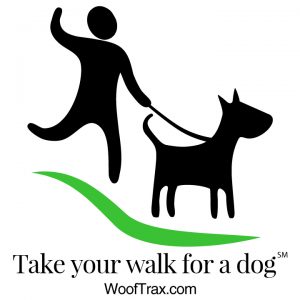 Project Second Chance Monroe has partnered with WoofTrax for this amazing opportunity. Download the "Walk for a Dog" app, available for free in both the Google Play and iTunes store, and choose Project Second Chance Monroe as your local charity. Every time you walk your dog, you start the app. When you're finished, you hit stop. That's it! Every time you walk, PSC gets a donation. It's a win-win situation! Visit www.wooftrax.com for additional info!
UNTIL TUESDAY

Iraq war veteran Capt. Luis Montalvan spoke with guests about his life with his service dog Tuesday at a fundraiser at Monroe Golf and Country Club September 27, 2013. Their story is told in the book, Until Tuesday.
Visit luisarlosmontalvan.com for more information.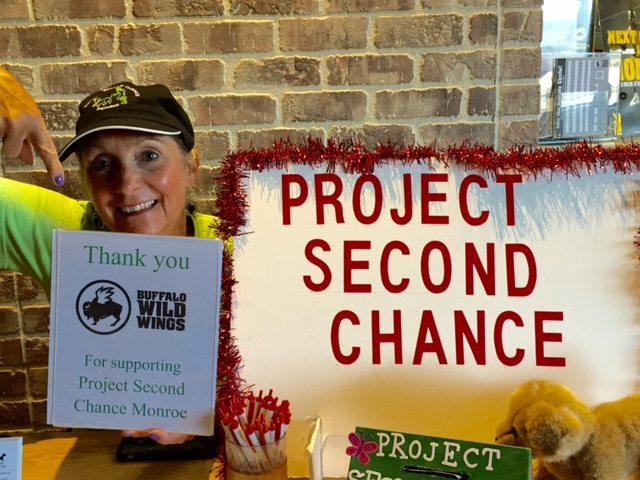 THANK YOU, BUFFALO WILD WINGS!
On Sunday, April 17th, PSCM partnered with the Buffalo Wild Wings in Monroe, MI to do a dine to donate event. We were also able to set up a table and tell people all about PSCM and the work we are doing. Thank you to everyone who stopped out and supported us!

Tails on the Trail

Amy Bacarella and her family met with other Tails on the Trail participants during a fundraiser June 27, 2010.  Walkers and their dogs raised pledges to enroll in the walk.