How we choose dogs for the program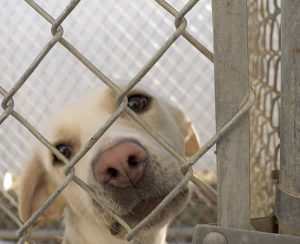 The PSC dog trainer works with staff at local animal shelters to identify dogs that have the appropriate temperament and demeanor for working with youth in the program. The dogs must be tolerant of other dogs, friendly toward all people (of both genders) and nonaggressive.  Dogs must be up to date on all vaccinations and must be examined by a veterinarian prior to arriving at the PSC kennels. Each dog will also be spayed/neutered before arrival.
The Project Second Chance coordinator is responsible for attending to any health issues that a dog may have during its stay. PSC staff and youth involved with the program are responsible for reporting any observed health issues.
How dogs are trained
PSC is based on a three to four-week program. During that time positive training techniques are taught and the dogs progress through the steps of AKC Canine Good Citizen training which reinforces basic obedience and good manners.
For more information on our curriculum, go to www.AKC.org